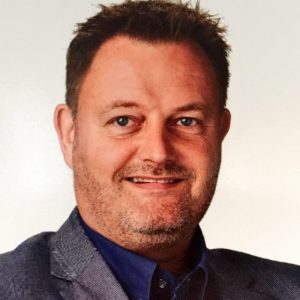 Søren Seindal Agner, AEROTEAM Training Solutions
Søren Seindal Agner began his carrier in aviation in 1987 as a tour-guide/Cabin crew for a charter operator in Denmark. He worked as a Cabin Crew and a Cabin Chief for 10 years. During that time, he was also in charge of hiring cabin crew for the company. In 1993 he obtained his Private Pilot License and flew small aircraft. In 1995 he obtained his Commercial Pilot Licence. He started in Danish Air Transport on the Short Skyvan in 1997 flying cargo. In 1999 he came to Scandinavian Airlines and started flying the MD80.
He became a CRM instructor in 2004 and has also been an ATPL Ground instructor since 2005, teaching different subjects such as Performance, Flight Planning and General Navigation.
In 2010 he was approved Training Manager for a Part 147 organisation in Denmark. In 2011, he became a MCCI and could transfer the knowledge of CRM into the Flight crew environment at a very early state of the training for new pilots.
He started his own company, Aeroteam, in 2004 as an aviation consultant with speciality in CRM and Human Factor Training. During this time his focus have always been on making training interesting and of high quality.
He is the developer of the MAYDAY Human Factor Training Concept in cooperation with Scandinavian Avionics and has been introducing the concept into Human Factor Training in several Maintenance Organisations.
MAYDAY is a learning game which have the focus on enhancing the Non-Technical Skills of the personnel and at the same time be realistic and fun.
With this Concept, training and assessment of the Non-Technical Skills in the Classroom is possible and the learning effect is very high, due to the very active participation of the staff.
Søren has been a member of the Danish Flight Safety Council since 2010, as a Human factor specialist.
In October 2019 Scandinavian Avionics Part 147 Training and Aeroteam merged and started AEROTEAM Training Solutions. The Company offers Turnkey Training Solutions for Operators and Maintenance organizations.
Development and Assessment of Non-Technical Skills in the Training Environment
Development and Assessment of Non-technical Skill and competencies in Classroom Training is a challenge for everyone. We will look at some of the important highlights when creating training sessions for assessment purposes and assessing Non-technical Skills in the non-operational training environment.
This includes, but is not limited to, knowledge and understanding of:
Learning Objectives
Assessment criteria and Performance Indicators
Behavioural Markers and indicators
Type of Assessments – Formative and Summative
Instructor Competencies and Standardisation
Group Interaction and dynamics
Assessment and feedback of performance
We will talk about the benefits of assessments and show you how to prepare and record assessments using our developed assessment matrix. Thorough preparation should ensure assessments to a specified standard and increase the learning effect of the training.  Therefore, instructor competence and understanding of assessments and feedback of performance are essential for a good outcome and increasing the value of assessments.