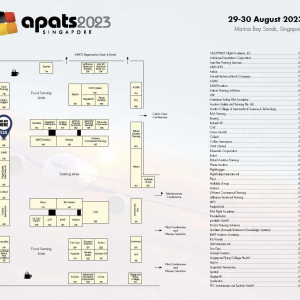 Gearing Up for APATS 2023
The 19th Asia Pacific Airline Training Symposium (APATS) takes place at the end of this month, August 29-30, at the Marina Bay Sands in Singapore. In addition to taking part in the pilot training conference and the preceding Head of Training event, MPS will also be exhibiting and MPS CEO Philip Adrian will be speaking on day 2 of the event.
As usual, the conference will be broken into 3 streams: the pilot training conference, the maintenance conference, and the cabin crew conference. For us of course the focus is on pilot training.
Read the full story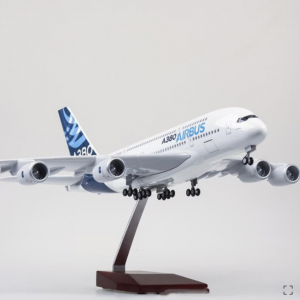 WIN WIN WIN!
Astrom Training Solutions is running a fantastic competition on their booth 609 to win one of three amazing scaled aircraft models.  To enter, just visit the Astrom stand 609 and drop your business card into the raffle pot.  The winners will be drawn on Day 2 of the conference / 30thAugust at 11am on their stand.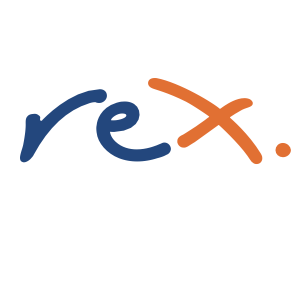 REX GROUP PILOT ACADEMY TO RESTART TRAINING OF CHINA CADETS
AAPAV, one of the two pilot academies of the Rex Group, has restarted training for Chinese cadets at its academy in Ballarat, Victoria, for the first time since COVID restrictions ended.
AAPAV Managing Director, Chris Hine, said, "During COVID we continued the training of 56 Chinese cadets and successfully graduated them without a single one having caught COVID."
"This restart is a ringing endorsement of the quality and professionalism of Rex's pilot academy."
The training programme will last 15 months and graduates will obtain a Commercial Pilot Licence (CPL) with Multi Engine Instrument Rating (ME IR) and High Performance Aircraft Training (HPAT).
AAPAV has been accredited by the Civil Aviation Authority of China (CAAC) since 2009 and is currently authorized by CAAC to train up to 168 cadet pilots a year for Chinese airlines. In total, 5 Civil Aviation authorities from Australia, Vietnam, Singapore, China and the Gulf States have approved Rex's pilot academies.
Rex is Australia's largest independent regional and domestic airline operating a fleet of 58 Saab 340 and 8 Boeing 737-800NG aircraft to 57 destinations throughout all states in Australia. In addition to the airline Rex, the Rex Group comprises wholly owned subsidiaries Pel-Air Aviation (air freight, aeromedical and charter operator), the Australian Airline Pilot Academy with campuses in Wagga Wagga and Ballarat, and propeller maintenance organisation, Australian Aerospace Propeller Maintenance. Rex is also a 50% shareholder of National Jet Express (NJE), a premier Fly-In-Fly-Out (FIFO), charter and freight operator.
Media Contact
Rex Corporate Communications: +61 402 438 361 or media@rex.com.au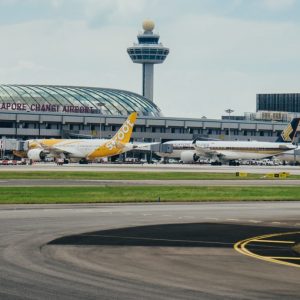 Asian Carriers Lead Traffic Growth Ahead of APATS
IATA released perhaps better than expected data for May 2023 with RPK's reaching 90.8% of pre-pandemic levels, with the US and Middle East both above their 2019 figures.
Asia Pacific continues its strong revival with traffic up almost 157% on May 2022 with a healthy load factor increase of 6.4% to 80%. Overall the Asia Pacific region is now expected to hit 2019 numbers in late 2023, early 2024, a significant improvement on past estimates of end 2024.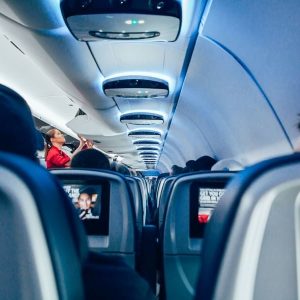 Aviation Waiting On the Makeover It Desperately Needs
Aviation has an image problem and continues to fail to get the makeover that is very much needed, according to the industry leaders who attended the Cabin Crew Head of Training Mid-Year Meeting.
Once the highly sought-after career choice, airlines are currently struggling to attract suitable cabin crew staff and, when they do find the right candidates, they are struggling to keep them on board.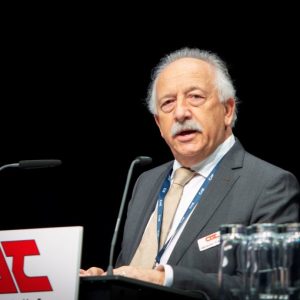 An Update From Our APATS 2023 Conference Chair
The incredibly positive news about Asia Pacific traffic numbers only emphasizes the importance of APATS 2023 as the industry works together to tackle the issues that arise from such a rapid expansion.
We head to Singapore for the first live in-person APATS following three years of virtual conferences, with regional traffic up almost 157% compared to May 2022, with a healthy load factor increase of 6.4% to 80%. Overall, the Asia Pacific region is now expected to hit 2019 numbers in late 2023, or early 2024, a significant improvement on past estimates of end 2024.
WATCH-Time, Sequenced, Learning; A New Way of Training
Imagine being able to condense a one-day cabin crew training course into less than an hour? Think about the learning capabilities, the cost saving, the amount of trainees you could tutor. Well, imagine no more. APATS 2023 Speaker Trevor Dale is going to use his presentation to talk you through "Time, Sequence, Learning".
This innovative neuroscience-based application and methodology engages with the user's long-term memory to produce learning outcomes in shorter lessons than traditional classroom-based training or more typical e-learning.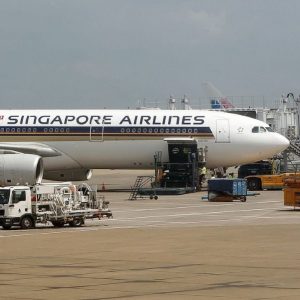 Maintenance Training for the Next Generation
Do we need a new approach for a highly skilled and versatile future generation of aircraft technicians? Harald Schween, a member of Lufthansa Technical Training's management team and Head of Sales & Marketing responsible for global customer affairs, will present on this topic at APATS 2023 in Singapore.
His presentation will explore how to approach the digital generation with modern training concepts. It will provide best practice examples of blended and collaborative learning methods, micro-learning, and the application of digital technology such as VR/AR and mixed reality in aircraft maintenance training.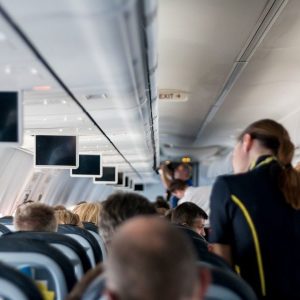 The Role of AI in Addressing the Global Cabin Crew Shortage
Cabin Crew training and recruitment is not easy right now. Covid has had a significant impact, leaving a personnel shortage with many industries competing for the available talent. And of those flight attendants that do make it through selection and training, only 50 percent are still employed by their airline after a year.
So what is the solution? APATS 2023 speaker Natalie Do, Senior Director of International Expansion at ELSA Corp, will use her presentation to show you how AI can help!
The Embarrassing Absence of Psychiatrists in Aviation
Good Mental health is a key ingredient to fostering a happy and successful team. It should, therefore, be a priority for any business and its workforce. However, at every level of aviation organisations across the world, several obstacles exist that are preventing good mental health and, consequently, eroding safety.
Canada-based Dr Trang Dao, consultant, aviation psychiatry, will be one of our speakers at APATS 2023, delivering her presentation on Training Aviation Professionals in Detection & Management of Mental Unfitnes.