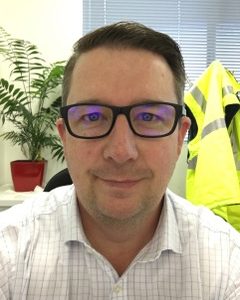 Stuart Membrey, Head of Training – Engineering,
Cobham Aviation Services Australia
Stuart is the Accountable Manager of the Cobham Part 147 MTO and the Training Manager for the Part 145 AMO. Starting his aviation career as an Apprentice in 1996, he has held many roles in maintenance and training, from both inside and outside of the aviation field.
He is passionate about the learner experience, and how that can drive learning outcomes, and develop a learning culture.
Stuart spent a number of years with TAFE and drawing on experience from outside of Aviation, used that to enhance learning for Cobham, through trainer and learning development.
Cobham Aviation Services Australia is a contract aviation provider, with contracts for Fly in Fly out customers, Customs and Border Protection, Australian Maritime Search and Rescue, and Overnight Freight. With an engineering presence across the country, training delivery is not a one solution fits all option.
Avoiding Skills Decay – Why There Should be Greater Focus on Practical Training
A typical engineer spends most of their time carrying out hands on work, yet most of their training is theoretical. The level of practical and theory training is out of balance. We focus on and have developed better and more efficient ways to deliver theory training, be that face to face, online or virtual classroom, and a lot of that training is recurrent, what we haven't developed is how to make practical training more effective, what are we doing to avoid skill decay. Like it or not, bad habits can develop, or engineers aren't quite as sharp, particularly if they have been on and off the tools. Here we explore, albeit briefly some case studies, and look at what Cobham is doing for recurrent practical training.