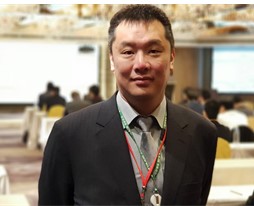 Captain Ping-I Lee, Chief Pilot, HF CRM Team, EVA Airways
Chief Pilot of HF CRM team Eva Airways, A-321 TRI, TRE. Undergraduate and Graduate Degree from Embry-Riddle Aeronautical University. EVA Airways' EBT core team member, and founding member of ASIAN EBT Alliance.
FUSION, Combining Eastern Culture and EBT Concept
The presentation will focus on the experience of an Asian Carrier's journey to adopt EBT concepts. It will explore the background of EBT, EVA Airways' EBT implementation process. The cultural and other challenges that are unique for Asian airlines. The presentation will also provide future outlook on the potential of adopting EBT and enhancing the original concept to "Tweak" it for the Asian Culture.