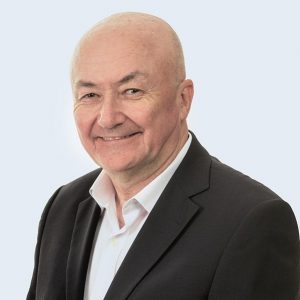 Patrick Murray, Director, Salient
& Head of Operations, Aviation Australia
Patrick is currently a Director of Salient and also Head of Operations for Aviation Australia. He has an extensive background as a pilot, flight instructor, senior academic and manager, with the broad perspective of having held leadership positions in the military, a major international airline and a Government safety regulator.
Holding postgraduate qualifications in Aviation Management, Patrick lectures and supervises research in Safety and Human Factors. Patrick has an international reputation as an aviation safety & training professional.
He is a longstanding member of the LOSA Collaborative development team, has published widely and has been an invited chair and keynote speaker at several international conferences in aviation safety and training as well as other high skill, high risk disciplines such as healthcare.
He is a graduate of the Australian Institute of Company Directors and has held directorships of an international safety consultancy and an international not for profit organisation as well as a Governor General appointment to the Australian Government Veterans Review Board.
Patrick is a Liveryman and Master Air Pilot of the Honourable Company of Air Pilots and is the recipient of an international award for his services to aviation.
He has been awarded fellowships of The Royal Aeronautical Society; The Australian Institute of Management; The Australian Institute for Quality and The Chartered Institute of Logistics and Transport. He is currently the inaugural industry Chair of the CASA Aviation Safety Advisory Panel.