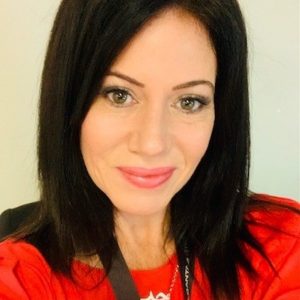 Patrice Carr, In-Flight Training Manager, Jetstar Airways
A vibrant, passionate and commercially accomplished Training and Checking Manager within the Aviation sector with; 20+ years combined Training, Management and Leadership with international experience across multiple major airlines, incorporating regulations and compliance.
Success in developing world-class strategy with a leading-edge solution. The implementation of Evidence Based training (EBT) with Jetstar Airways – worlds first airline to implement for Cabin Crew.
Pivotal in performing the role as a trusted advisor with experience on EBT to Management and Leadership Teams within Jetstar Airways.
Engaging with stakeholders across all impacted business areas, building key business relationships and generating focus and engagement.
Patrice is extremely passionate about the Human Factors side of training and is instrumental in the redesign and implementation of Jetstar Airways cabin crew In-Flight Training program. This has incorporated a combination of technology, business process and training standards achievement and maintenance.
Patrice has the expertise to deliver both team based and commercial outcomes, instilling the benefits of EBT within the airline. In turn, Patrice has built herself a team of focussed and passionate In-Flight Trainers, committed to making a difference in Cabin Training and Checking.
Adapting EBT for Cabin Crew
After a very successful implementation of EBT into the Pilot world at Jetstar, we wanted to replicate that success by applying the same EBT style to our Cabin Crew Line Checks. During the presentation we will talk about the current state of our Line Checks which predominantly focus on technical skills, are very task orientated with direct instructor questioning. With the implementation of EBT we will introduce a greater focus on non-technical skills, it's competency based and a greater time spent on having meaningful discussions where crews can learn from each other in how to handle different situations.
One of the areas that we felt required modification from the original Flight Crew programme was looking at the Competency Framework, obviously Flight Path Management Automation and Flight Path Management Manual aren't relevant for Cabin Crew, so we engaged our stakeholders and by gap analysis came up with two additional Competencies.
We also look specifically at one of our activities to demonstrate Resilience and the importance of dealing with unforeseen circumstances and working through problems as a team using the competencies as tools to achieve the objective. Finally, we emphasise the benefits and the crucial role the Facilitated Debrief takes in delivering effective learning particularly focusing on the process used to achieve a result. This is something very new to our Cabin Crew but such a vital cog in the training and development attributes of EBT.
Please join us for the presentation and feel free to ask questions about Jetstar's EBT implementation for Cabin Crew in the Cabin Crew Breakout Panel afterwards.