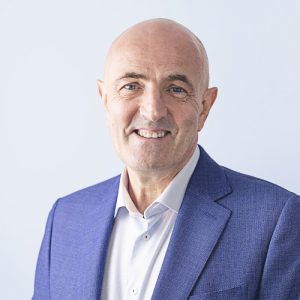 Capt. Michael Varney, CEO, Salient
Capt. Michael Varney has been instrumental in the development of Evidence-based training since its inception. He has an extensive background as a pilot, instructor, examiner and manager working in many sectors of the aviation industry.
His career began in the Royal Air Force flying the Buccaneer, followed by time as an airline pilot as commander on the Boeing 757/767. He spent eight years with the UK Civil Aviation Authority in operations and training oversight and rule-making activity with the Joint Aviation Authorities, also flying the Airbus A319/320/321 and A330. He assumed management roles with Boeing (Alteon) and then Airbus in Toulouse.
In his Airbus role of Senior Director Training Development Michael was also a member of the JAA Licensing Sectorial Committee and engaged in the development of European regulations for the Multi-Crew Pilot License. He also co-chaired Training Group of the International Working Group for FSTD Standards 2006 – 2008 culminating in the needs-based approach to FSTD development and qualification. Michael is an experienced Senior Examiner and Instructor on Airbus types and formed the idea which became the Evidence-based Training Project, leading the International IATA/ICAO/IFALPA EBT Working Group from 2007 until 2013 culminating in the publication of ICAO Doc 9995.
Michael worked in the development of FSTD's and also guided a major airline in the implementation of competency-based training programs. During this time, he was actively engaged in the development of rules for EBT with EASA in several rule making tasks.