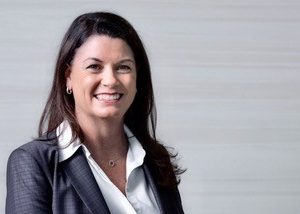 Kathryn Ferguson, Talent Acquisition Manager
& HR Professional, AeroAssess
Kathryn is a Talent Acquisition Manager and HR Professional with over 20 years' experience in the Aviation and Travel Industry arena. She joined one of the world's leading airlines thirteen years ago and managed the Pilot Recruitment team. Kathryn knows exactly what recruiters are looking for both inside and outside the aviation industry and is eager to support, coach and guide aviation professionals to help them be in the best position possible to successfully achieve the next step in their career. She recently co-founded AeroAssess, an international consultancy business, focusing on talent identification and career transition support within the aviation industry.
Professional Interests
Kathryn's passion is aviation and specifically pilot assessment and selection. She also has a keen interest as well as experience working with and managing Cabin Crew.
What's Beyond The Mask? A Wellbeing Risk Management Recruitment and Selection Approach
As the aviation industry gradually recovers and civil aviation re-opens to the world, talent acquisition teams are faced with various challenges. Cabin crew have been grounded for months, and while the future of travel remains uncertain, some are considering giving up a career that has afforded them stability and adventure, and become a way of life. Some are returning to work and need to adapt to the realities of Covid-induced restrictions in the work environment while others are applying for cabin crew jobs. When considering the adverse impact of Covid-19 on the mental health and wellbeing of individuals in the aviation industry, there is a critical question to be answered by talent acquisition specialists: As aircraft return to the skies, will cabin crew be psychologically "fit" to fly?
After a year of turmoil and uncertainty, this presentation is aimed at helping you manage risk related to cabin crew recruitment and selection. It proposes a "wellbeing risk management" recruitment and selection approach and further promotes the notion of psychological fitness which ultimately contributes to workforce engagement and high performance.