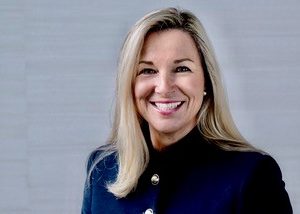 Karien Stadler, Certified Aviation Psychologist
& Talent Management Expert, AeroAssess
Karien has more than 20 years experience in the areas of competency design, occupational assessment and integrated talent management. She accumulated experience in a range of leadership roles in the South African National Defense Force, with a specific focus on the selection and development of military leaders and elite soldiers. In 2004, having reached the rank of Lieutenant Colonel, she resigned from the military and made a career transition to the corporate world. She occupied various roles as HR professional and Industrial Psychologist in South Africa, Saudi Arabia, Sudan and the United Arab Emirates which enabled her to engage with clients across 85 countries. She recently co-founded AeroAssess, an international consultancy business, focusing on talent identification and career transition support within the aviation industry.
Professional Interests
Karien is passionate about the application of technology such as artificial intelligence and predictive analytics to transform assessment data into future insights. She stays abreast of industry trends, conducts continuous research and frequently presents papers at conferences.
Professional Registration
Karien holds a Masters degree, is a certified Aviation Psychologist with the European Association for Aviation Psychology (EAAP) and a licensed Industrial Psychologist with the Health Professions Council of South Africa (HPCSA).
What's Beyond The Mask? A Wellbeing Risk Management Recruitment and Selection Approach
 As the aviation industry gradually recovers and civil aviation re-opens to the world, talent acquisition teams are faced with various challenges. Cabin crew have been grounded for months, and while the future of travel remains uncertain, some are considering giving up a career that has afforded them stability and adventure, and become a way of life. Some are returning to work and need to adapt to the realities of Covid-induced restrictions in the work environment while others are applying for cabin crew jobs. When considering the adverse impact of Covid-19 on the mental health and wellbeing of individuals in the aviation industry, there is a critical question to be answered by talent acquisition specialists: As aircraft return to the skies, will cabin crew be psychologically "fit" to fly?
After a year of turmoil and uncertainty, this presentation is aimed at helping you manage risk related to cabin crew recruitment and selection. It proposes a "wellbeing risk management" recruitment and selection approach and further promotes the notion of psychological fitness which ultimately contributes to workforce engagement and high performance.