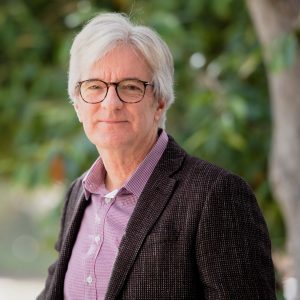 Chris Smith, Senior Lecturer, Aviation,
University of Southern Queensland
Trust Program Developer, Organisational Culture Program Designer, Airline Pilot, Lecturer, Counsellor
After a lifetime in the aviation industry, and with an in-depth understanding of the critical nature of aviation operations, Chris now dedicates much of his time to developing leadership and mental health programs for organisations, with a particular focus on manager – staff relations and conflict prevention – lecturing, and building his podcast, 'Aviationale, and Other Matters'.
He continually receives requests for presentations, including his signature presentations, 'Where Management, Engagement and Mental Health Intersect', 'Emotional Intelligence at Work', and 'Peer Support Plus – For Permanent Cultural Change'.
He has established and operates programs in Australia, New Zealand, Japan, Singapore and Vietnam, and consults in Ireland and Germany.
Throughout his 40-year career, he has held numerous Senior Managerial positions with various airlines, including Flight Operations Manager and Chief Pilot, Head of Standards, Flying Operations Development Manager, and Wellness Manager, spent 20 years in airline examining roles, test flown and introduced airline aircraft types to Australia and PNG, founded his own aviation development business, and worked extensively with international corporations and executives from multiple industries.
He currently also holds an Ambassadorial Role for the Trust Program.
In 2012, he was awarded the Master Air Pilot Certificate by the Guild of Air Pilots and Navigators, London, for services to the aviation industry.
He holds a Master's Degree in Aviation Management, a Diploma of Counselling and has a PhD candidature with the University of Southern Queensland.
He lives in Brisbane.
Covid 19 – Global Effects, Responses, and a Way Forward for Mental Health in the Aviation Industry
The aviation industry has and still is experiencing the greatest shock in its ultimately magnificent history. Much has been spoken about the global financial cost, the horrendous effect on employment, and unimaginable personal impact. Underpinning of the recovery however will require acute attention to be paid to the mental health of all associated with this industry, and particularly those in safety critical roles. There have been significant consequences for mental health – the most fundamental of areas. These remain for many and we cannot expect them to abate any time soon.
This presentation will discuss what has been, some steps taken since the start of the pandemic to address mental health matters, and the future – potential issues for airlines, associations and individuals alike.