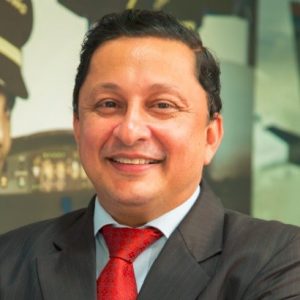 Chris Ranganathan, Chief Learning Officer, CAE
An experienced pilot, Chris has been involved in pilot training and training management for over 20 years in an aviation career spanning more than 30 years.
During his career, he has been instrumental in the introduction of innovative training concepts and programs at several airlines. Immediately prior to joining CAE, Chris was Vice President Operations Training at Etihad Airways, where he was responsible for the introduction of EBT on all types and the implementation of MPL cadet pilot training that used the Embraer Phenom in the Basic phase of the program.
In his current role, he is responsible for leading CAE's Civil Aviation Learning Strategy and Services team, including Regulatory Affairs, Training Standards, Aviation Safety and MPL training programs.
A CAT Magazine Pioneer award winner in 2018, Chris holds a Masters Degree in Aviation Management and is a Fellow of the Royal Aeronautical Society.
Mitigating the Effects of Skills Decay Caused by Inactivity
The decline in traffic during the Covid-19 pandemic has negatively impacted the skills and knowledge of some piots, due to a period of inactivity or not having the chance to work at all.  This presentation will seek to help the audience:
Understand the different aspects of skills and knowledge degradation.
Consider how this might impact the individual and the organisation.
Integrate the industry best practices and lessons learnt, to reduce the risks and help the return to operations.